Among the most strange sea creatures is the narwhal, a fascinating being often dubbed the 'unicorn of the sea', that provides magnificent inspiration for tattoo artists. Although not very popular, narwhal tattoo designs are as magical and enchanting as the creature itself.
The narwhal is a small Arctic whale with a long tusk protruding from its head which is developed from one of its teeth. For centuries, observers have been fascinated and mystified by the majestic spiral tusk. For a long time, scientists did not know what for the narwhals used this tooth, but recent research has clarified the mystery: the narwhal's "ivory" is a sensible sense organ.
Because of its surprising look, in legends, literature, and art, the narwhal is seen as a mythological creature, being equivalent to the mystical unicorn, so evoked in the European Middle Ages.
Some Medieval Europeans believed that the narwhal's tusk is similar to the horn of the legendary unicorn. As these horns were considered to have magical powers, such as neutralizing poison and curing melancholia, Vikings and other northern traders were able to sell them for many times their weight in gold.
If you are fascinated by the dreamlike appearance of this charming creature, you can capture its beauty and uniqueness through an adorable tattoo. Whether you want a realistic depiction or a cartoon-like design, browse through our selection of 22 beautiful narwhal tattoo designs and get inspired!
If you want to see more sea creature tattoos, we recommend checking these impressive killer whale tattoos and also these majestic whale tattoo ideas.
 Photo: henjafin
 Photo: sashaunisex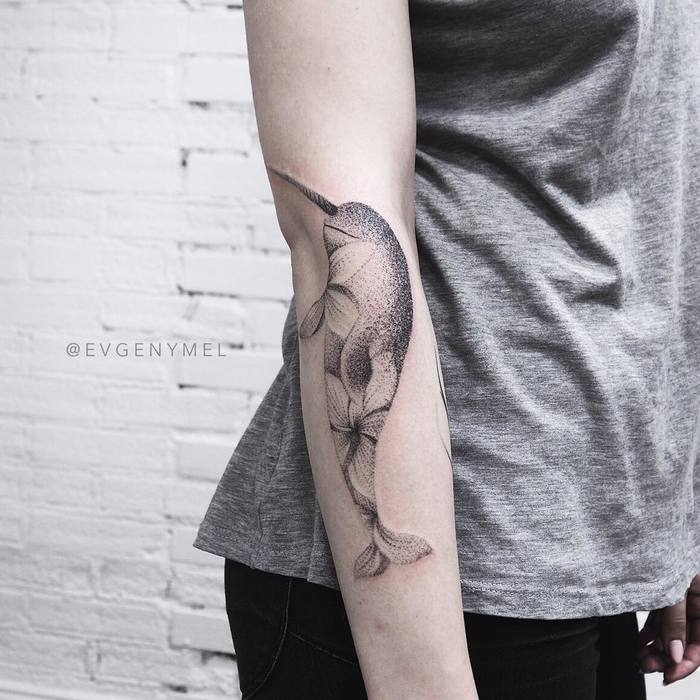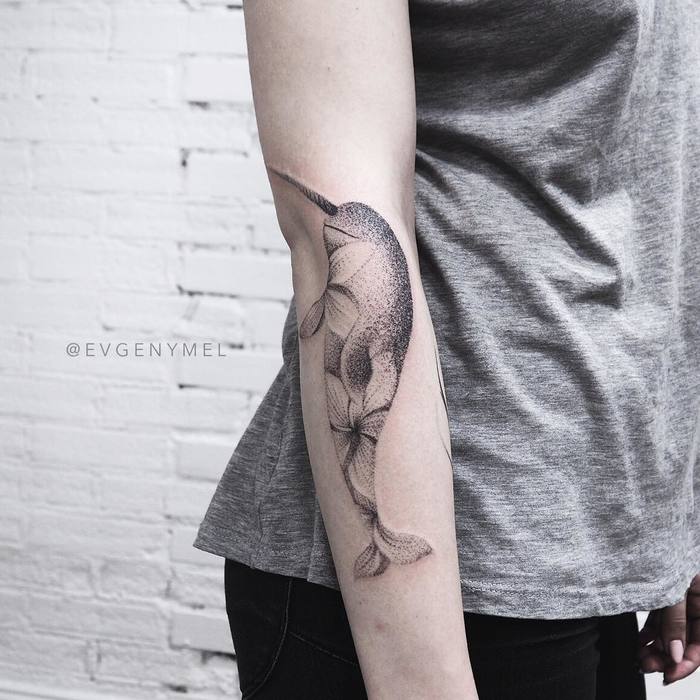 Photo: evgenymel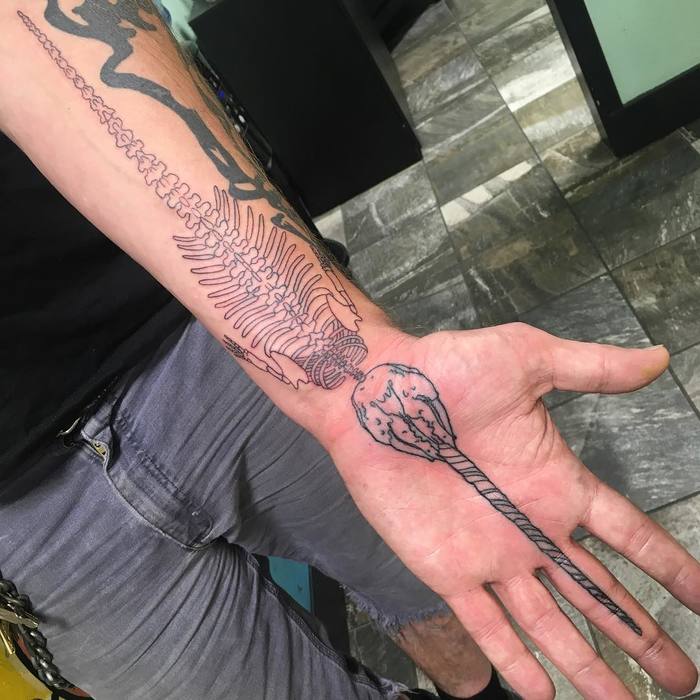 Photo: justinktattoo
 Photo: peterharren
 Photo: sebasastretattoo
 Photo: artist_kasey_wolfkiller
 Photo: cheri122_ta
 Photo: zoya_myers
 Photo: agatazlotko.tattoo
Photo: martyna_popiel