A rooster tattoo may seem a peculiar choice for some, but the beautiful bird is associated with important symbolic meanings in many cultures. The rooster (or the cock) is associated with manhood and courage in the fight; the predominance of the masculine principle.
In mythologies of the world, the cock is a solar symbol. He embodies the light, with all its cosmic and spiritual valences. As the harbinger of light that drives away the darkness of the night, the rooster is considered to be the enemy of all the forces of darkness.
The rooster is a very popular symbol throughout East Asia. In China, besides being the tenth sign of the Chinese zodiac, the rooster is the symbol of many virtues including punctuality and honesty, bravery, luck, and prosperity.
In Japan, there is a myth about the rooster that calls the goddess of the sun to come out of her cave to give the light to the mortals.
Before the clocks appeared, the rooster had the status of "royal measurement of time" in the monarchies of ancient Korea.
In Celtic myths, the resounding shout of the rooster warn the gods of danger. At the same time, he was the messenger of the underworld, who led the souls to the after death realms.
In Christian symbolism, the rooster signifies the supreme light and intelligence coming from God; it also appears as an emblem of Jesus Christ.
Having such diverse meanings, a rooster tattoo is unique and can represent the virtues and features you see in your own personality. Check our list with the most creative and colorful rooster tattoo designs and get inspired!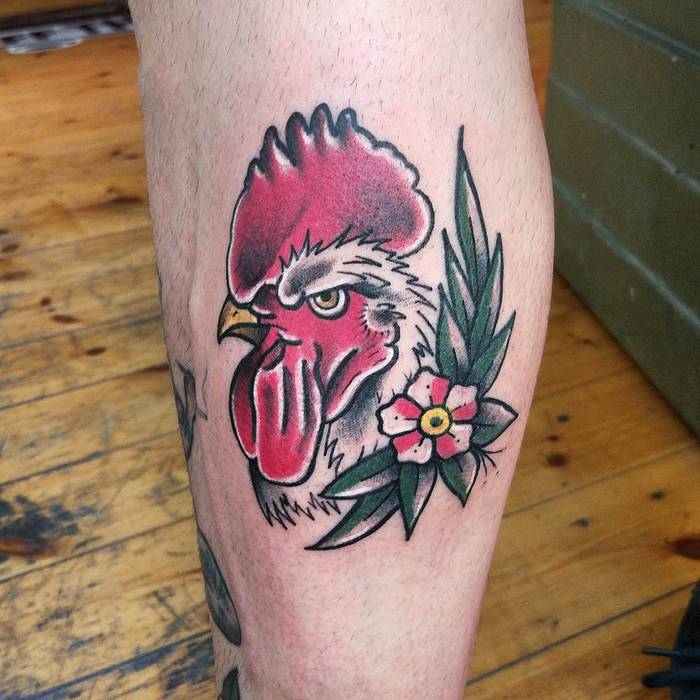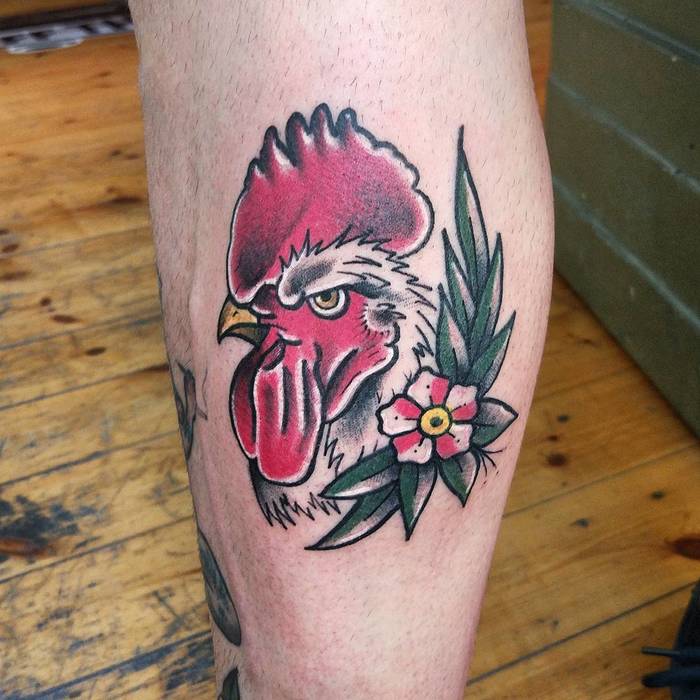 Photo: panosntolas
Photo: dynozartattack