The impressive appearance of rhinos offers great inspiration in tattoo art, a rhino tattoo being often considered a symbol of endurance, agility, and strength.
Among the oldest animals, the rhinos had the ability to survive for millions of years and defend themselves from predators. Their impressive size, primitive appearance, strong skin, resistance and strategically poignant horn, have inspired fear and admiration to humans for thousands of years.
These large creatures are known to be aggressive – most notably when threatened – but they are also quite passive and gentle beasts.
Although rhinos are a symbol of virility and strength, a woman wearing a rhino tattoo express her confidence, freedom, stability, and dominance.
Put on the skin, a rhino tattoo indicates traits such as power, dominance, authority, confidence, strength, stability, stamina and agility.
 Photo: zionele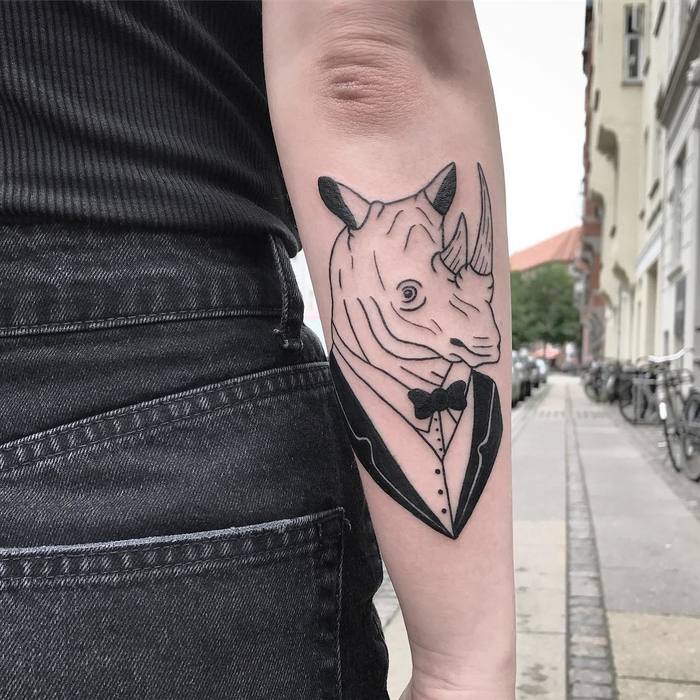 Photo: mayagurtler
 Photo: aleromeo_tattoo
Photo: no_gods_no_lords
 Photo: artofspencer
 Photo: omurotatuajes
 Photo: monolith_tattoo_studio
 Photo: louiskonstantinou
 Photo: fernandomadeira
 Photo: omershatz
 Photo: ladyappletattoo
 Photo: annekefitrianti
 Photo: becky_tattoo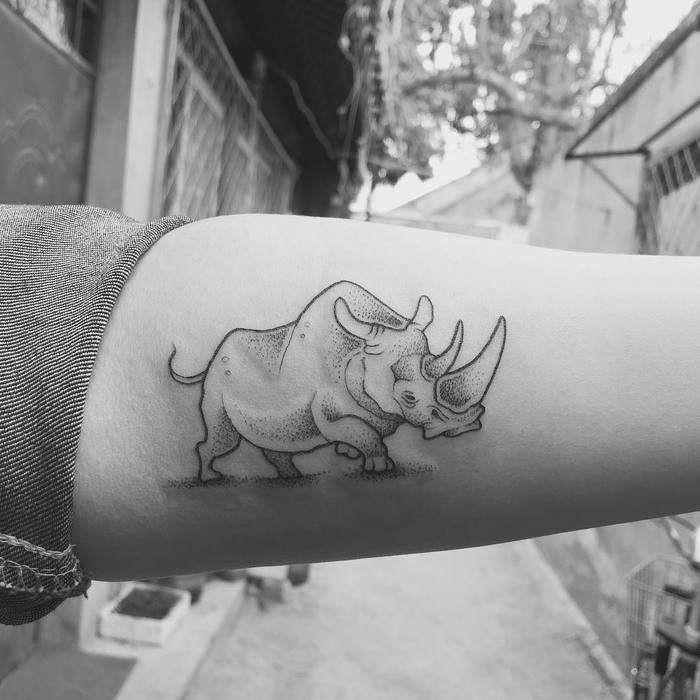 Photo: drerkdong