A flower of life tattoo is an appropriate design for spiritual persons and for those interested in sacred geometry designs.
The flower of life is the name of a geometric figure composed of equal, superimposed circles inside a hexagon that is surrounded by a circle. The pattern is considered to be a symbol of sacred geometry and represents the creation of all life in the universe.
The Flower of Life symbol contains an extraordinary ancient beauty that has been consecrated by major religions and by mystics and alchemists alike. It has been known for many generations to be the perfect form that describes how matter is formed by the vibrations of universal energy. The sacred symbol has been used as a decorative motif since ancient times; it's perfection, proportion, and harmony being remarked by philosophers, architects, and artists around the world.
The flower of life has a great significance for those who want to spiritually evolve and helps to enlighten those who study it within sacred geometry.
As a tattoo, the flower of life represents the mysteries of the universe, creation and time. It is said that those who bear the flower of life as a talisman receive protection, good fortune, prosperity, happiness, health, abundance, and enlightenment.
A flower of life tattoo can be easily personalized using different techniques and colors or can be a base of a more intricate design.
See bellow our selection of 30 beautiful flower of life tattoos and if you like sacred geometry patterns you should also check these gorgeous mandala tattoo designs.
Photo: cam_aceshightattoo
 Photo: mary_tereshchenko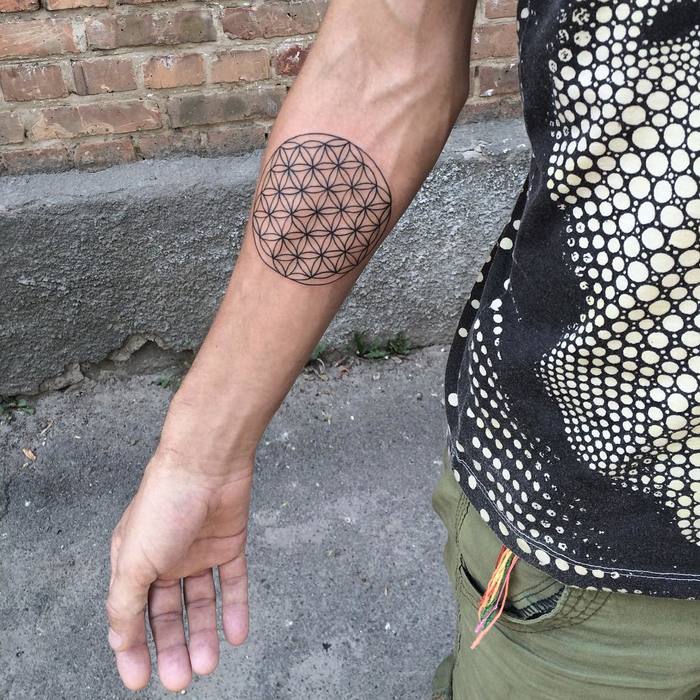 Photo: mary_tereshchenko
 Photo: jemkatattooart
 Photo: tyagochronos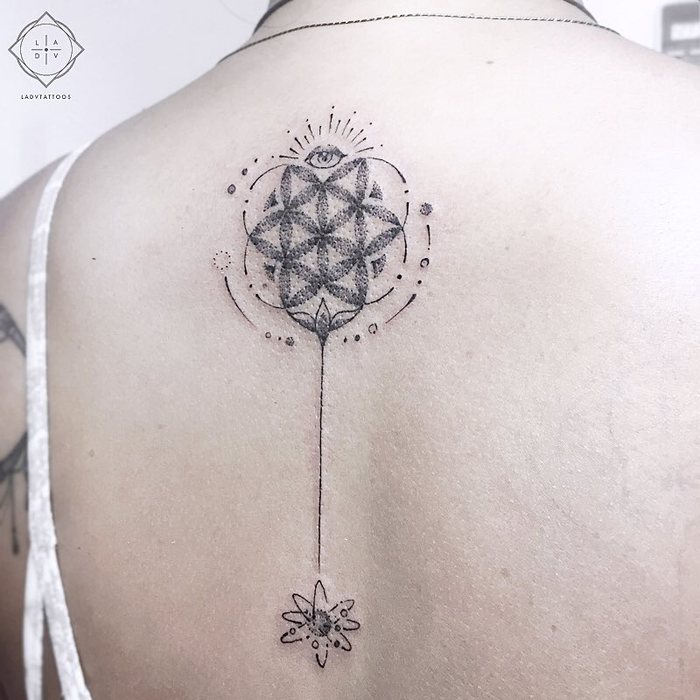 Photo: ladvtattoos
 Photo: cryztalztattoo
 Photo: rebelsketchtattoo
 Photo: dinna.rivera
 Photo: inlak33sh