Aliens and extraterrestrial life have always fascinated us. UFO sightings and abductions have been reported throughout recorded history in various regions of the world, raising questions about life on other planets and whether extraterrestrials have visited Earth.
The UFO's have become an important subject of interest and a great source of inspiration for numerous films, books, art, design, fashion, even body art. In the contemporary tattoo art, the UFO's sparked inspiration for cool tattoo designs.
If you are fascinated by extraterrestrial life and flying saucers prepare yourself for the close encounter and welcome the aliens with an awesome UFO tattoo. Take a look at our list of 40 stunning UFO tattoo designs below and get inspired!
 Photo: Owen Meredith
 Photo: Ana González Saravia
 Photo: Callum Forster
Photo: Jakob Holst Rasmussen
 Photo: Tostoner
 Photo: Danibelle Ink
 Photo: Joseph Bryan
 Photo: Nalea Kim
Photo: Ryan BS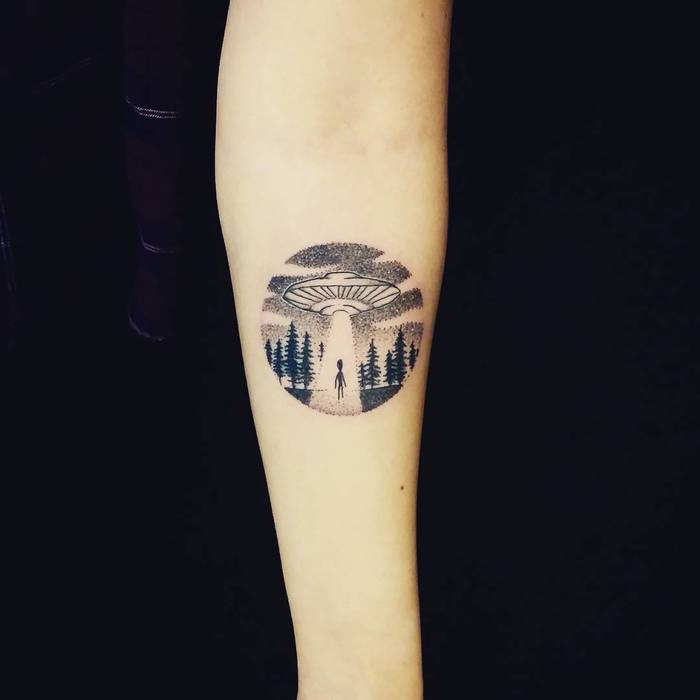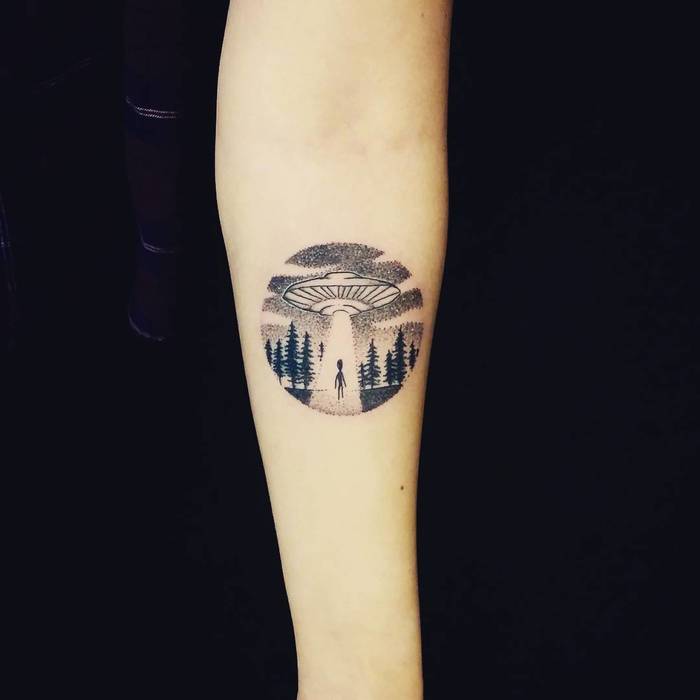 Photo: David Tombu